Ok so before you go calling DCF on me, the baby is fine. Better than fine, really he's amazing! He's rolling over, and squealing. He's even trying to eat with a spoon. So why is the title of this post "SMASH the baby"? I'm talking about the new trend in scrapbooking.
K&Co. came out with this "SMASH" Book, really you can "SMASH" with any type of journal but I like the K&Co kind because they have different accouterments that you can use to "SMASH" the things that you like. The greatest thing is, you can "SMASH" anything, from your family photos, things that inspire you, ideas that you may have for just about anything.
I have choosen to "SMASH" Darin because it's a quick way to get my creative fix during one of his infrequent naps. Plus, I think it is a great memento for him to have when he gets older to remind him just how much joy he has brought to my life. Take a look at some of the pages I have created.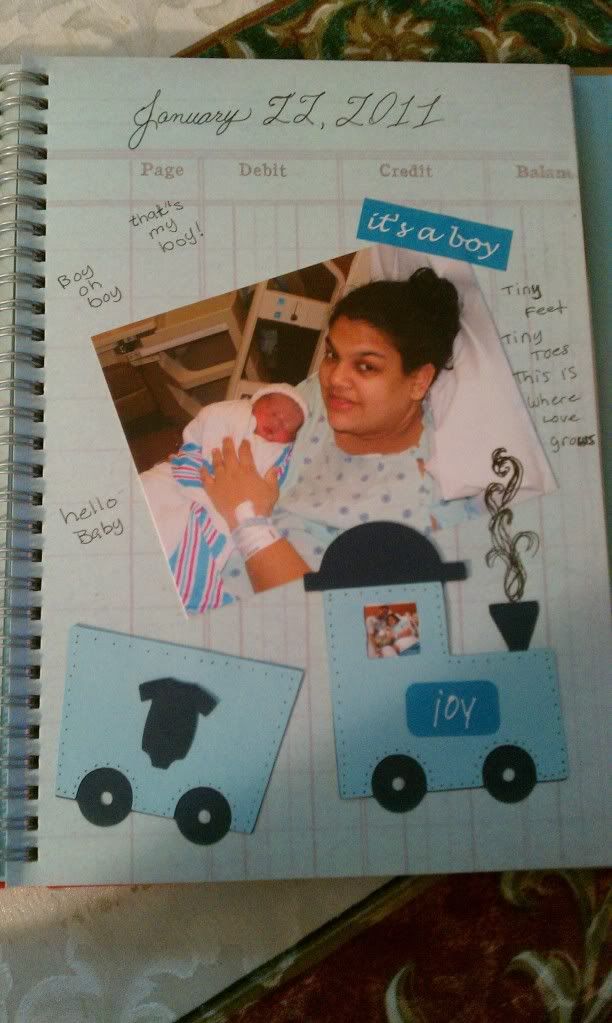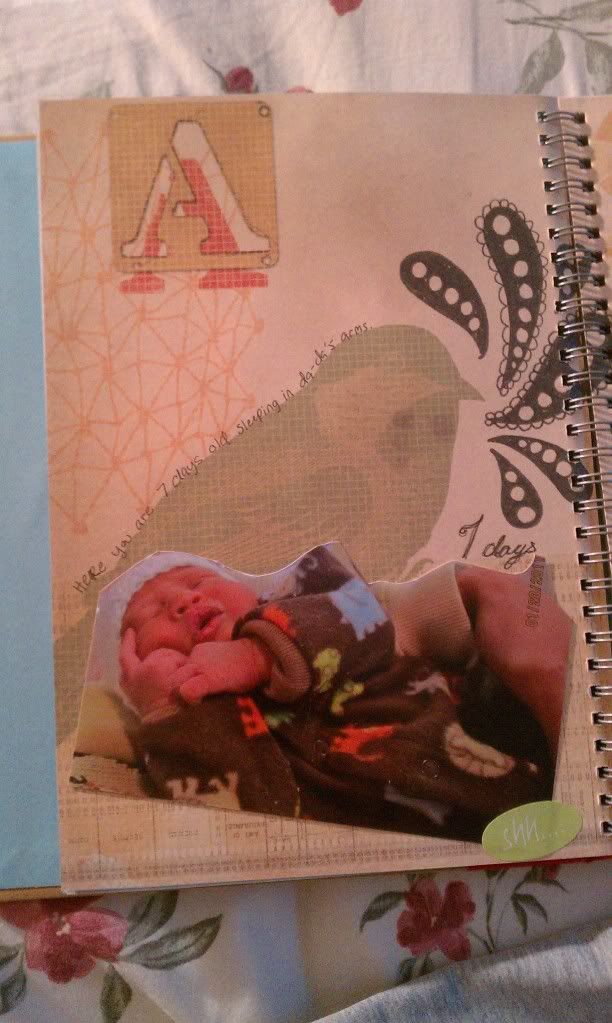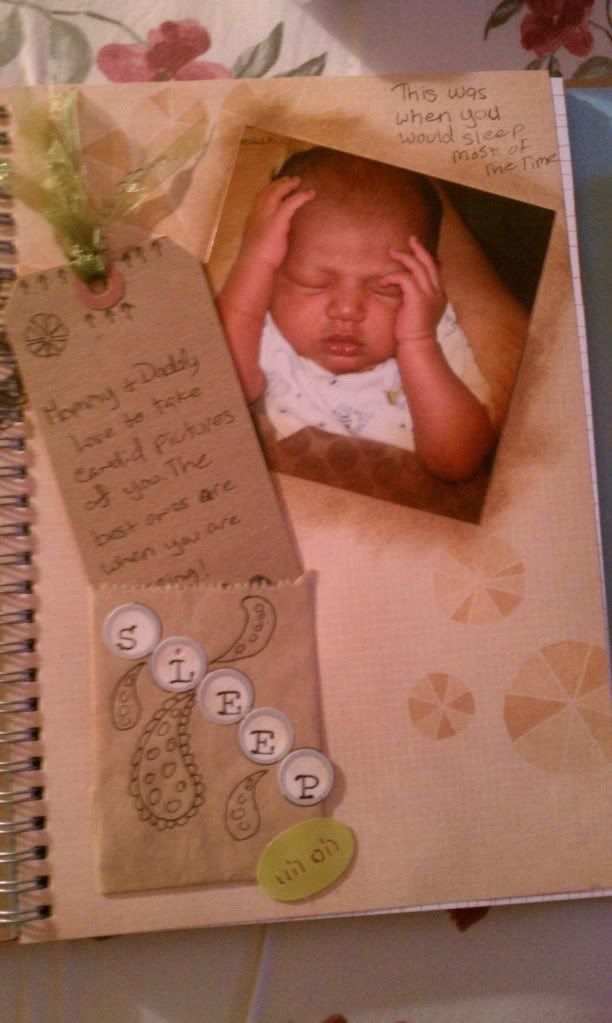 As you can see, the books come with pre-designed base pages and you just add your ideas and photos on top, you have the freedom to incorporate the pre-printed designs or just cover it up. There is no right or wrong way. A great feature that comes with the book is the "nifty" pen and glue stick combo. You can use the glue stick to adhere the item of your choice then use the pen to make your notations.
There are several different journals to choose from and each book has a different themed pages. The pages are so unique which are great for me because I have the worst hand writing, but with the "SMASH" books, I don't have to be perfect. Oh, and if you like to doodle the pen is perfect for that. Some of the accessories include black & white polka dotted tape, mini envelopes to hold the smallest inspirations, page clips and page tabs to section off your "SMASH" book. I have to say "SMASHing" the baby is quite fun I had to get the Hubs one.